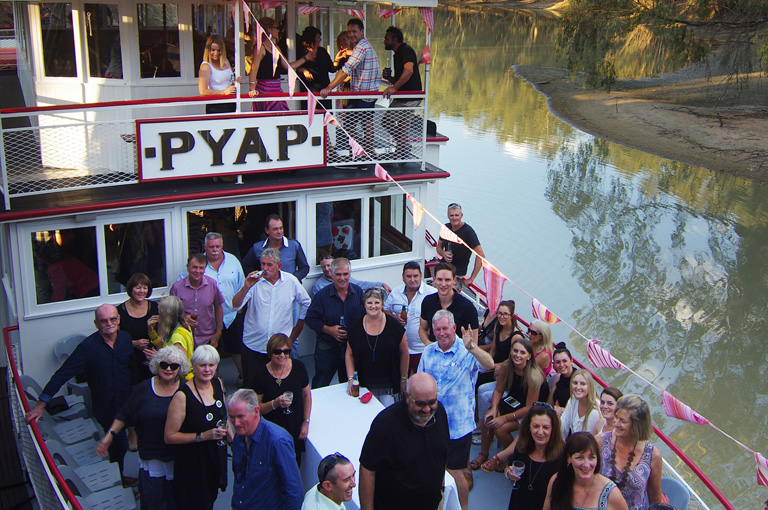 Friday 8th March, 2019
'FOOD & WINE FESTIVAL TWILIGHT CRUISE'
Soak up the ambiance of the sensational setting and enjoy a stunning Mallee sunset with award winning Andrew Peace wines and an impressive variety of tempting finger food.
Cruise along on the PS Pyap as you soak up the Murray and it's beauty whilst enjoying the tunes of Tony Haley.
Time: 6:45pm arrival for 7pm departure on the Pyap. Cruise ends at 9 pm.
Location: Pioneer Settlement Wharf
Cost: $75.00
Bookings: http://bit.ly/Swan_Hill_Region_Food_Wine_Cruise_2019
All patrons must be 18 years or older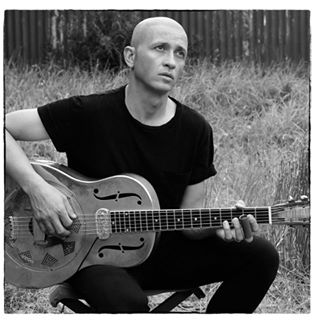 Saturday 9th March, 2019
'THE FESTIVAL'
Swan Hill's Pioneer Settlement will come alive with food and wine offerings for your tasting pleasure. With all the best produce from the heart of Australia's food bowl, this is a treat like no other.
Don't miss our line up of fantastic entertainers Diesel, Aaron Shembri, Code 5 on the main stage from 1.30 pm. Entertainment kicks off at 11.30 am with the Grape Stomp, and on the wharf visitors can enjoy the talents of our local dancers and music by Jason Davies. The kids will be entertained with face painting and a jumping castle.
Location: Pioneer Settlement
Cost: $20 per adult (includes entry, wine glass and tastings); $15 Early Bird offer for adults until 31 January 2019; $10 – High School Students & Free for younger children. Bookings: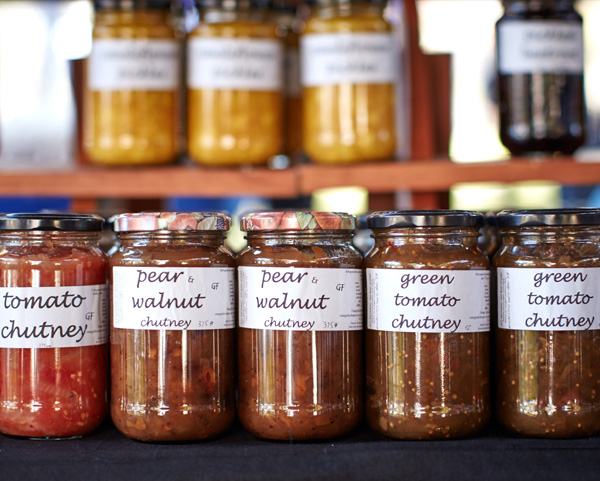 Sunday 10 March 2019
'PRODUCE & DESIGN MARKET'
From the heart of Australia's food bowl to your dinner table, it's time to get fresh at the local produce and design market.  Home to the tastiest, crunchiest and juiciest produce from the region, this event is an absolute delight for the senses and home to the most authentic produce currently in season.
We invite you to come and browse the many stalls stocking wine, local produce, home made crafts, cakes and preserves and  a variety of plants.
With a jumping castle for the children, hot and cold drinks, barbeque and mini pancakes to sustain you, it makes for a great Sunday morning outing.
Time: 9am-1pm
Location: Swan Hill Regional Art Gallery Car Park
Cost: Gold coin donation

The following food and wine stands will be at the Pioneer Settlement from 11am-6pm on Saturday 9th of March for your tasting pleasure:
WINES, BEERS & CIDERS
• Andrew Peace
• Australian Inland Wine Show
• Bellarine Estate
• Callipari Wines
• Farm Road Wines
• Harcourt Ciders
• Mount Camel Winery
• Otway Estates – Prickly Moses
• Restdown Wines
EATS & TREATS
• Bangkok Station
• Big H African Kitchen
• Boo's Place
• Frosty Monkeys
• Jilarty Gelato Bar & Café
• Ink-Redible Calamari
• Murray Downs Golf & Country Club - Bistro
• Murray Mallee Woodfired Pizza
• Poffertjies (Dutch Pancakes)
• Salami Shack
• Sweet & Sour Confectionery
• Twista Bro's
PRESERVES & DRESSINGS
• Annie's Produce
• Olive Branch Preserves
• Salami Shack
• Vintage Kitchen Preserves

KIDS ENTERTAINMENT
• Up Up 'n Away Balloons
• Jenelle's Face Painting
• Jumping Castle
The Festival is a great opportunity to showcase the Swan Hill Region. We are encouraging the business and service providers in the region to become involved and to utilise this opportunity to showcase your products and services.